Content: Безубыточная стратегия Форекс.txt (136 B)
Uploaded: 09.07.2019

Positive responses: 0
Negative responses: 0

Sold: 2
Refunds: 0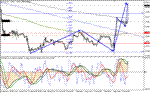 TRAP Trading Advisor — is a breakeven Forex strategy that allows you to earn every day, regardless of the market situation.
— A video is attached to the advisor where the basic concepts, the principle of the trading system are described, and everything is clearly shown on a concrete example.
File size: 75.1 MB
Language on video: Russian.
My other goods and services are —
https://plati.ru/seller/aleksandr-korotkiy/550650
The archive contains the advisor itself + video guide!
After payment you will be available a text file where there will be a link to download the course!
No feedback yet