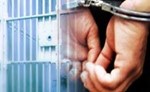 Electronic test. 2018. - 15 р. This file includes: a test in Microsoft Excel format, a spreadsheet of full calculation of test results on scales with translation into the wall, an automated test result schedule, a questionnaire form (53 questions), keys, tables for transferring raw balls to the wall, a general interpretation of the test.

Description of the procedure
The methodology was prepared based on the materials of the thesis of Yu.A. Malyushina, held in the scientific school of the doctor of psychological sciences, Professor RV. Ovcharova. The methodology was tested in the university-academic laboratory "Practical Psychology of Education" at the Department of General and Social Psychology of the Kurgan State University.

The methodology can be used by teachers, students and post-graduates of psychology and pedagogical faculties of universities, as well as by employees of law enforcement agencies, prosecutors, specialists working with this contingent of persons.

The test includes and describes the following scales:

Immoral motive.
Criminal aggression.
Emotional motive.
Frustration motive.
Motives for self-assertion.
Game motifs.

Center for Psychiatric Care and Professional Psychophysiological Selection. Authors of the program: Golev S.V., Adjunct Professor of Psychology, Goleva O.S., Master of Psychology.
The material was developed within the framework of the program "Psychodiagnostics in Excel".


Recommended for psychologists, educators, psychotherapists, psychoanalysts, doctors, coach coaches.
No feedback yet