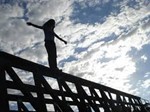 Electronic test. 2018. - 8 p.
This file includes: an electronic test in Microsoft Excel format, a questionnaire form (21 evaluation indicator), a spreadsheet of full calculation of test results on scales, keys, a general interpretation of the test.

Center for Psychiatric Care and Professional Psychophysiological Selection. Authors of the program: Golev S.V, Adjunct Professor of Psychology, Goleva O.S, Master of Psychology.
The material was developed within the framework of the program "Psychodiagnostics in Excel".

Scales of the test :

Attitude to life / death.
Desire to live.
Desire to die.
Arguments in favor of life / death.
Desire to commit an active suicide attempt.
Passive suicide attempt.

Characteristics of suicidal ideator activity.

Duration of thoughts.
Frequency.
Attitude to suicidal thoughts / desires.
Control of suicidal behavior.
Restraining factors (family, religious beliefs, possible disability in the case of an unsuccessful attempt, irreversibility of the act).
The reasons for the alleged suicide attempt.

Characteristics of the alleged suicide attempt.

Method: the degree of thoughtfulness.
The degree of accessibility of the method and the availability of opportunities for committing suicide.
Subjectively perceived ability to commit suicide.
Waiting / anticipating a suicide attempt.

Implementation of the alleged suicide.

Real preparation.
A death note.
Recent actions and orders (registration of a will, insurance for loved ones, gifts to friends and relatives, etc.).
Hiding suicidal intentions.

Prerequisites for committing suicide.

The presence of suicide attempts in the past.
Desire to die after the last suicide attempt.

Recommended for psychologists, educators, psychotherapists, psychoanalysts, doctors, coach-coaches
No feedback yet